---
60 Second Easy Setup Mechanism designed for a simple, speedy setup.
UPF 50+ protection that blocks 97.5% of harmful UV rays.
Three-sided mesh windows for efficient ventilation to prevent hot tents.
External sand pockets, pegs and guy lines provide extra stability in high-wind areas.
An extended ground sheet that provides extra protection from the ground and clips.
A zippered ground sheet that can transfer to a front door to give you extra privacy.
Four internal mesh pockets to store your personal items.
A carry bag with step-by-step setup instruction.
Two extended back poles provide extra head room for more comfort.
Frame: Dia 8.5mm FG 
Hub Mechanism: UT system, Hub II
Floor Fabric: 120g PE floor 
Canopy Fabric: 185T Polyester PU coating with UPF 50+ sun protection 
Floor Area: 3.3 m2
Capacity: 2 Persons 
Packaged Weight: 4 lbs
Packed size: 18 x 107 cm (DxH)
Peak Height: 80 cm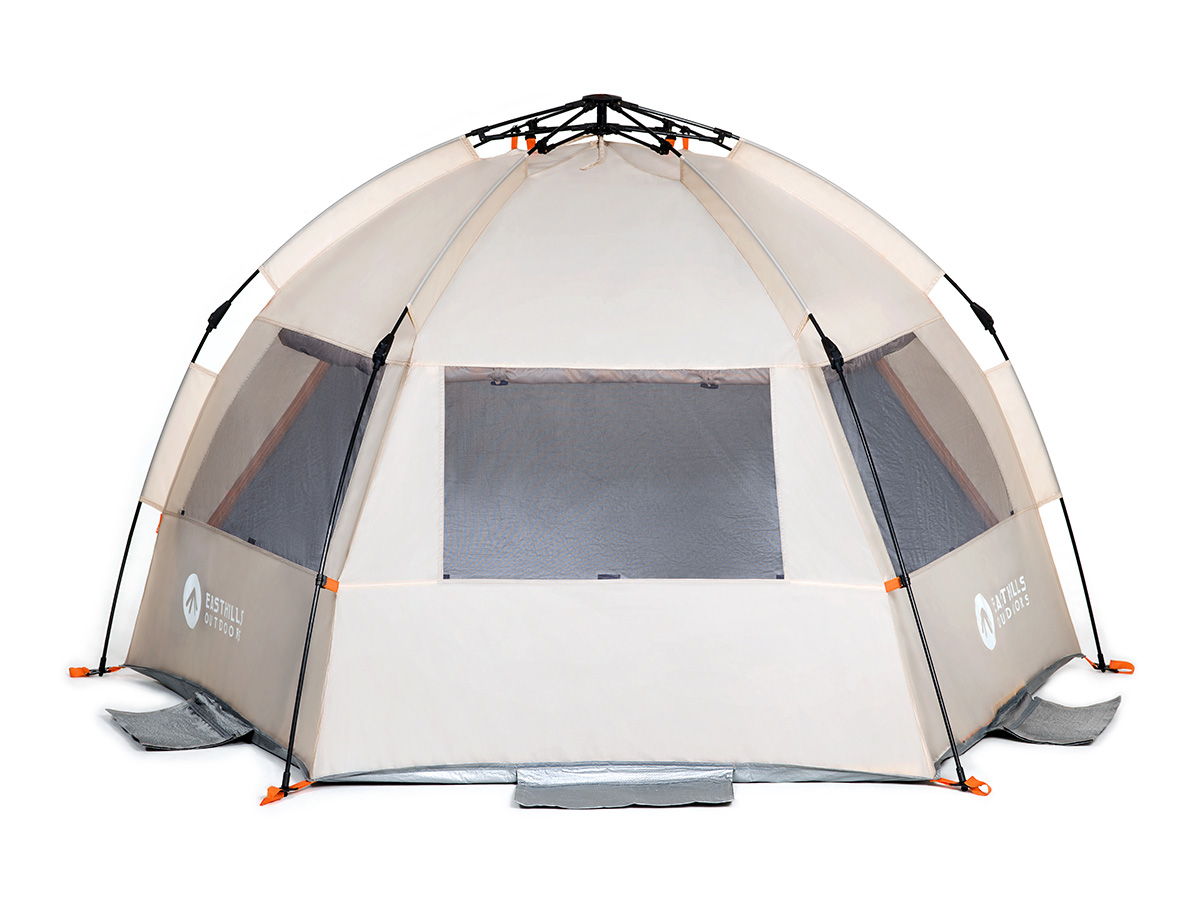 Instant Shade
Probably the best beach tent you can get!
---
After speaking with thousands of beach lovers and working closely with our manufacturers, we are thrilled to introduce to you The Instant Shade by Easthills Outdoors. We promise you, it's the best thing you can have for your beach trip.
---
---
Protect You From the Sun
UPF 50+ coating blocks 97.5% of UV sun rays and two extended back poles provide extra shade.
 
---
---
Stability Despite High Wind Conditions
---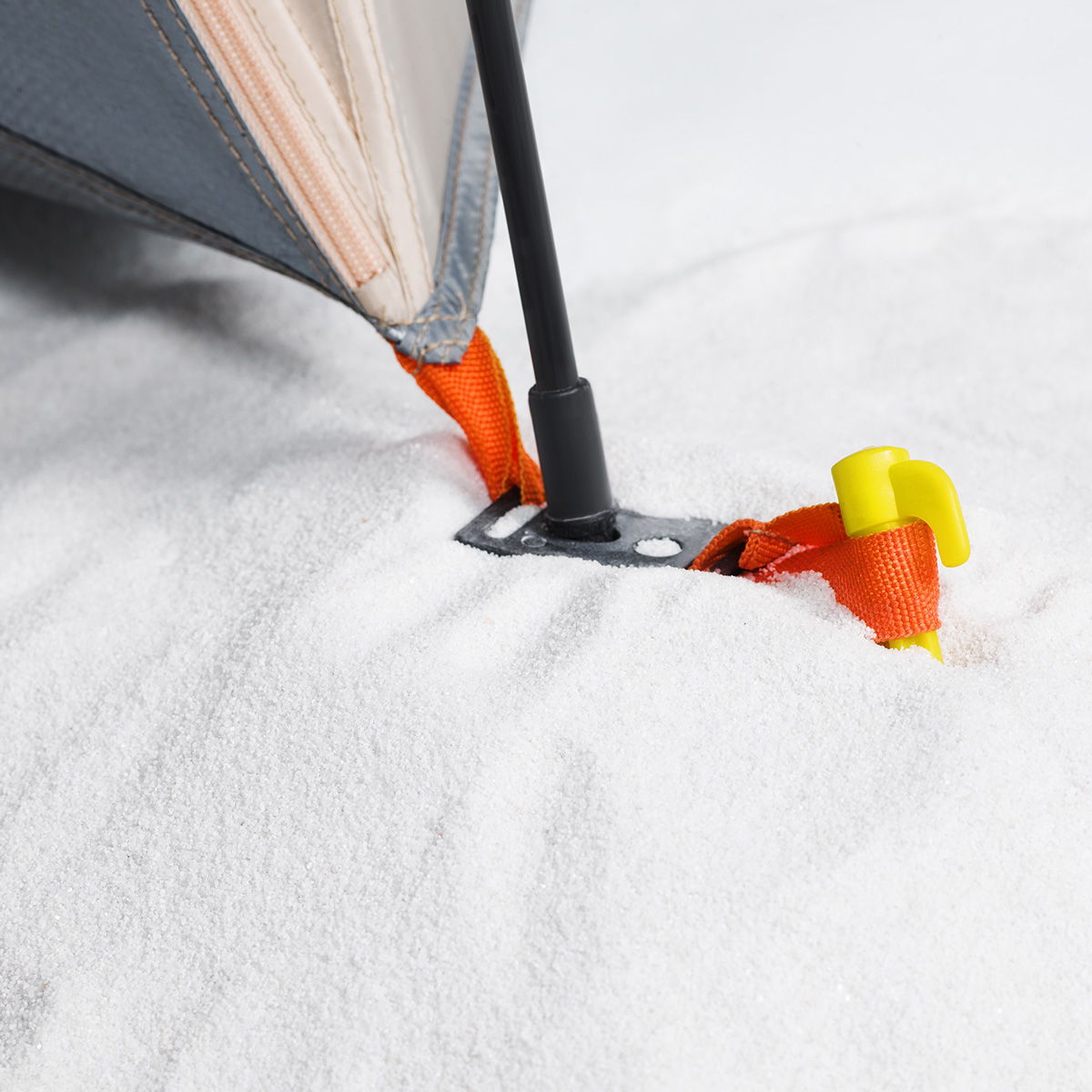 Exterior pegs for every conners.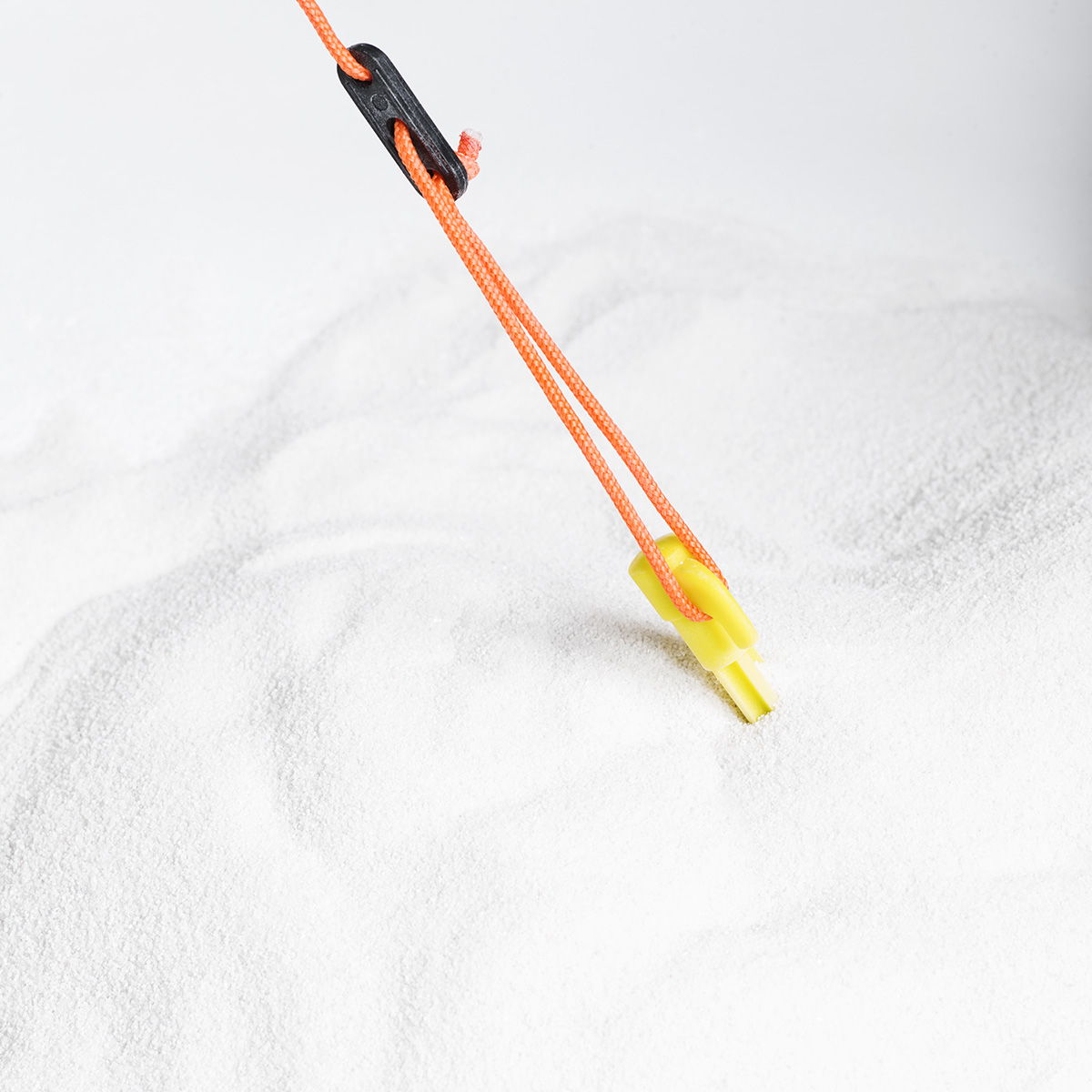 4 guy lines provide extra stability.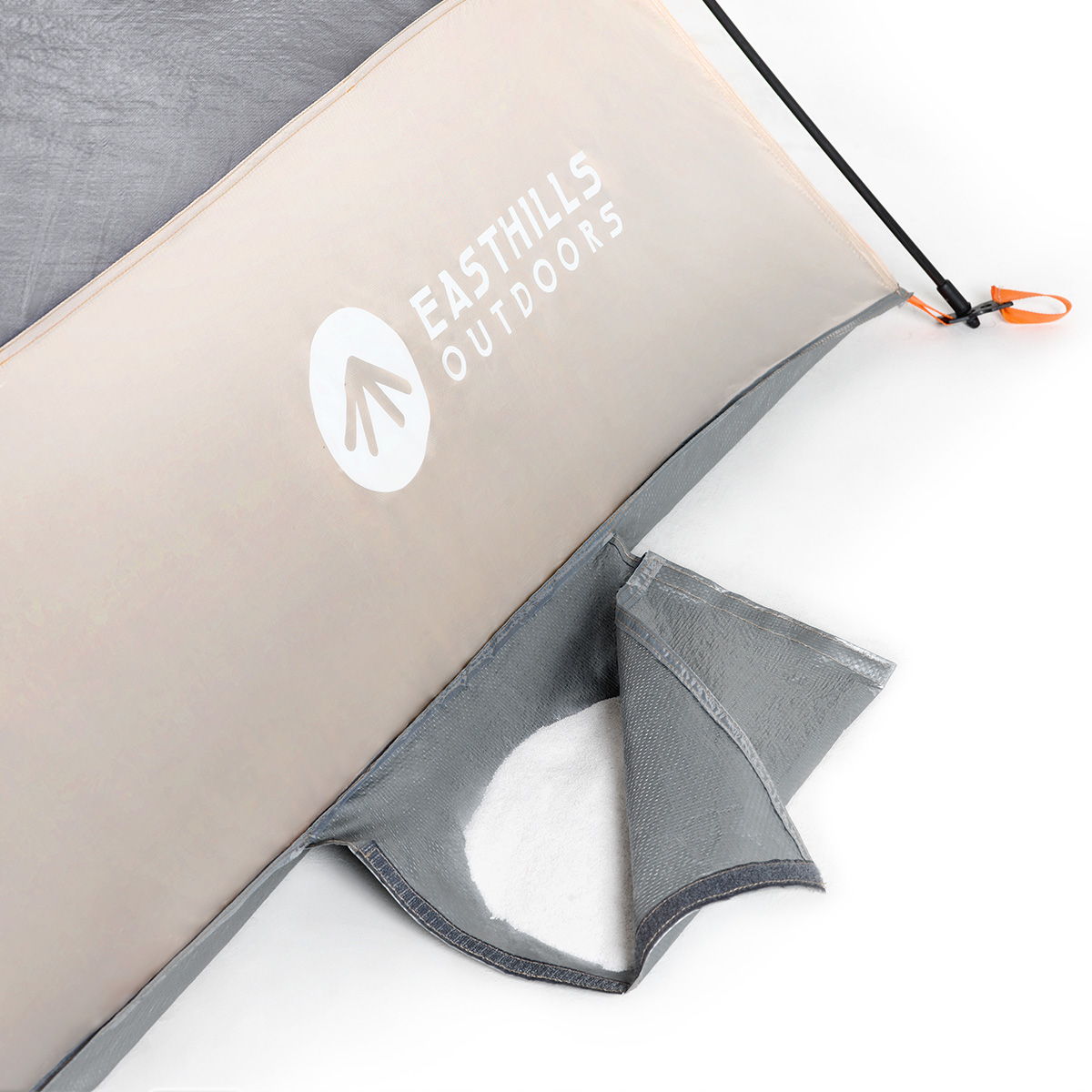 Exterior sand pockets add stability in high wind condition.
---
Changing Room Design Included
---
The extended ground sheet can easily double as a closed front door using the zipper, whenever you need extra privacy or areaway from the tent.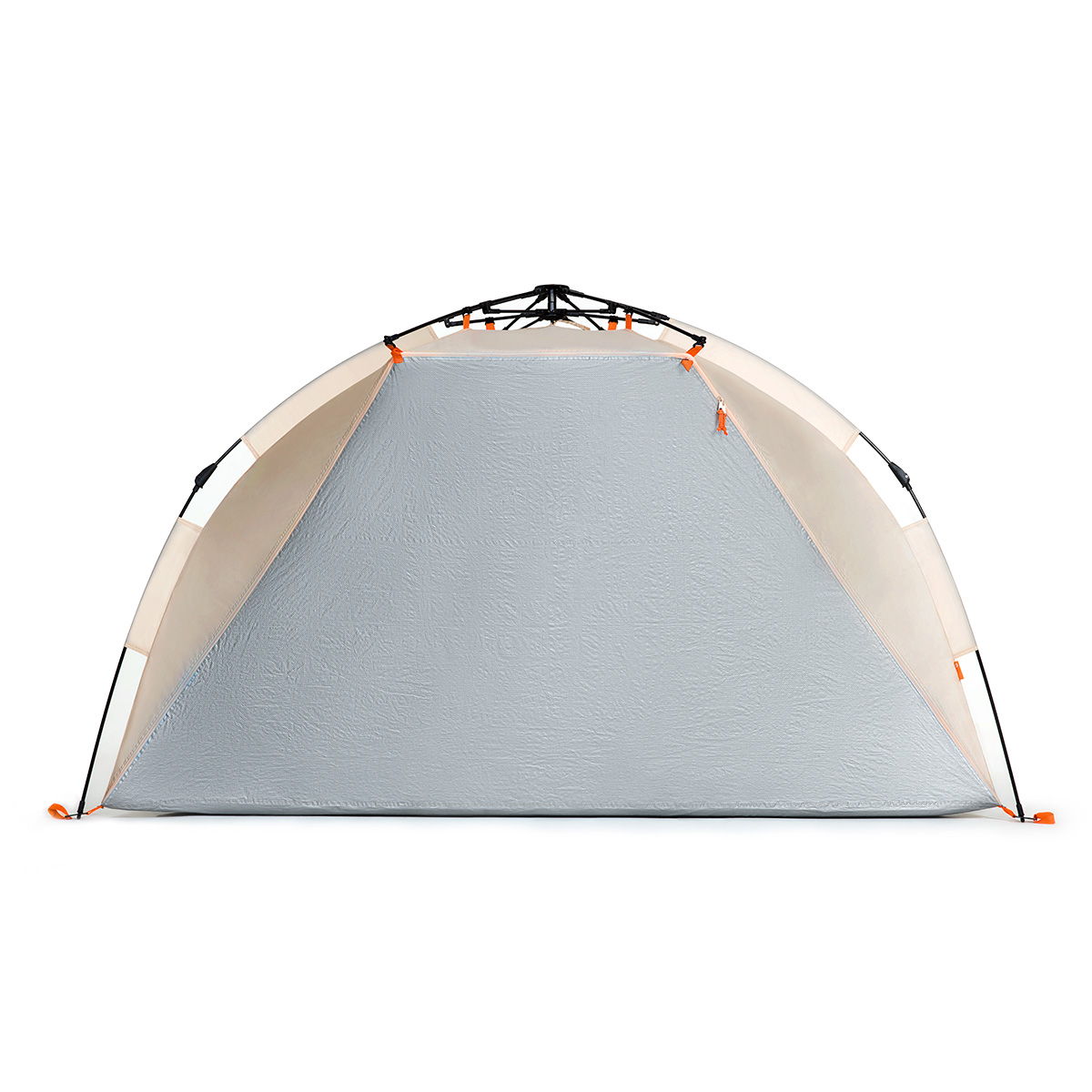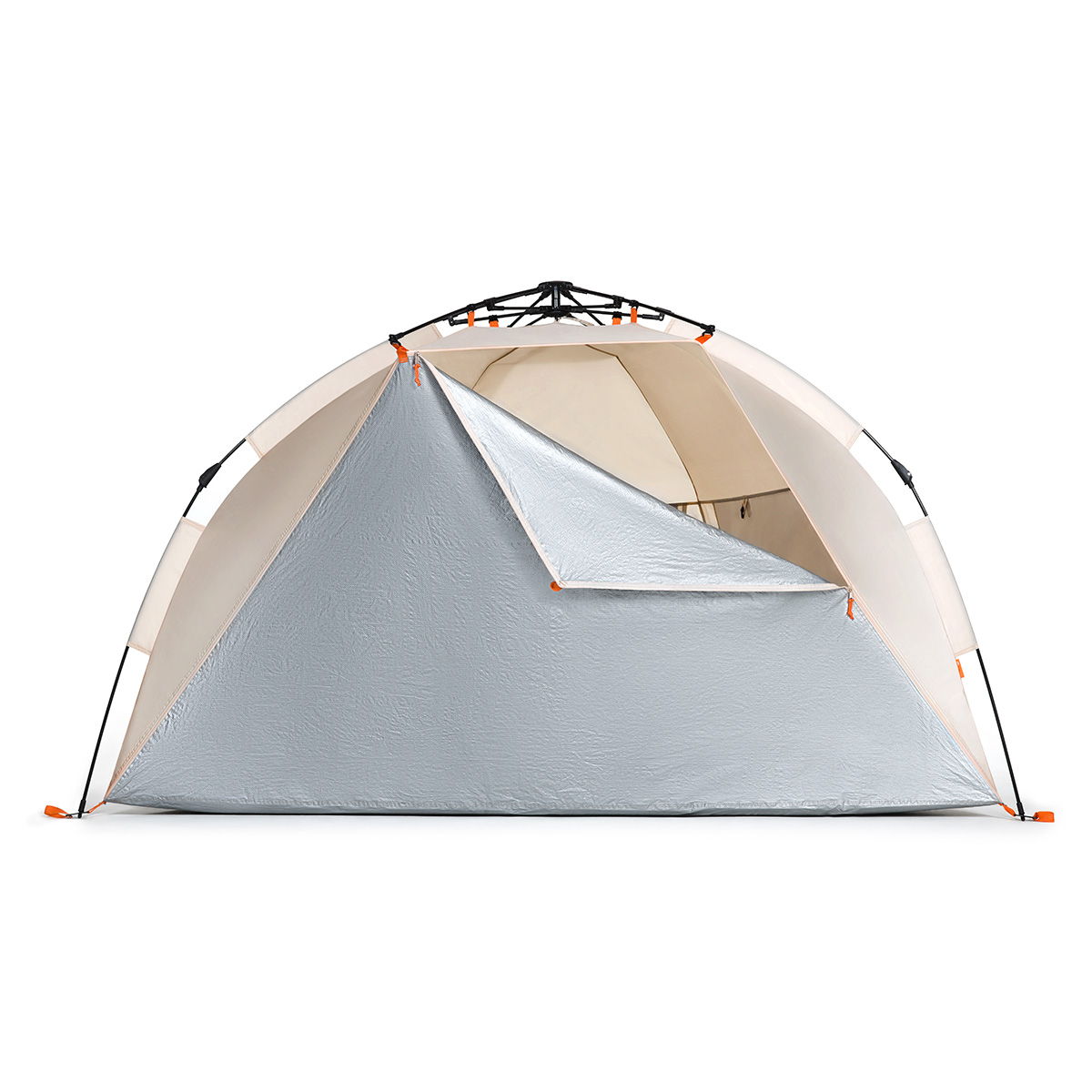 ---