Coastview Classic Beach Tent
Larger Windows, Great Airflow, Easy Setup, Zippered Front Porch
Photos from our community:
The Coastview Beach Shelter is the ideal tent for every beach lover. It not only blocks harmful sun rays but also reflects the heat so you no longer feel humid and hot while you relax. The opening mechanism is redesigned so you can spend more time enjoying the beach instead of setting up the tent. The zippered front can also be closed fully so you will have private space to change clothes, breastfeed, or even nap.
Perfect beach tent!
Perfect tent for the little one. SUPER easy to put up and take down. The stakes are actually really good too. We will be taking this to the Virgin Islands this summer. It does fit (barely) into our checked bag if you put it diagonally.I do wish there was another zipper on the opening for a mesh material like that's on the windows to protect baby from bugs. I'd definitely buy another one is the seller adds this.
Great product
Very lightweight great for shade in the beach but sand gets all in it i wish sand would go through the fabric.
Almost have this perfected.
Perfect quick and easy. Alot of thought was put into this product. Im impressed with all the improvements. Even the carry bag has many well thought out improvements.
Easy!!
This pop-up tent was so easy to set up and take down. I love that we can close it when it gets too windy or when my daughter naps. It's easy to clean too.
Solid, easy enough for 1 person set-up
I think this thing is beautiful and so nice. I haven't been brave enough to set it up by myself at the beach with the winds yet, but here it is in my small living room lol. They have instructions sewn into the bag (awesome), and once I got the hang of it, I was able to set up and take down by myself with minimal effort. And it looks GOOD, like a quality piece you'd be proud to hang out in and not a cheapo product, etc. The color isn't too obnoxiously bright. If that's important you.....
Solid product does as advertised.
Very cool product, sets up fairly quickly has a little quirkiness to its release and put away but its a nice size sunshade for the beach or camping. I like the zip up privacy when our little one needs to change. Big screens for good visibility but can be zipped up for privacy too.
Quick, easy solution for the beach
I looked for a quick, easy beach shelter for quite a while before I found Easthills Outdoors, but I'm very glad I waited. The Coastview tent is great, a quick and easy solution that is pretty lightweight and nimble enough to fit into many situations.The best feature for me is how small this tent is when folded up; I regularly ride my bike to the beach, and this is small enough for me to sling over my shoulder like a messenger bag while I ride. The material is sturdy and thick, and the set-up pretty easy once you get the hang of it - and, until you do, the instructions are sewn right into the carrying case, which is a nice little feature that means you won't be chasing any pieces of paper down the beach. There is something very satisfying about how quickly this thing sets up and breaks down, and it's simple enough that you should be able to do it solo after a few times (though it may be easiest to have a friend help).Word to the wise: Make sure all the tent hooks are unclipped before breaking down/setting up the tent, as the fabric can rip if they are not. I did have an issue from doing this improperly, but Easthills Outdoors was extremely responsive when I reached out to them and I'd recommend this tent/company to anyone.
AWESOME sun tent!!
Why haven't I discovered this beach tent sooner? We took it to the beach with us and the set up took literally below 5 minutes for me. It provided shade for our cooler, belongings, and us whenever we needed to stay out of the sun from time to time. The large windows provided air to flow through the tent, so it's not so hot inside. This tent also withstand wind gusts as well! This tent is coming with us whenever we head to the beach for sure!
The best beach life!
Love this shelter, easy to set up, well ventilated, great beach color, makes going to the beach a hole new experience.
Quality beach tent
Holding up great after two years. Easy to setup and lightweight
Basics
| | |
| --- | --- |
| UPF Rating | 50+ |
| Width | 85" / 216cm |
| Peak Height | 48" / 122 cm |
| Windows | 3 Mesh Windows |
| Pack Size | 32" x 7" x 7" |
| Pack Weight | 7lbs / 3.2 kg |
| Guylines | 10 |
| Pegs | 16 |
| Front Closure | Yes |
Materials Used
Fabric Materials
185T Polyester, PU coated, double silver coating
Pole Materials
Fiberglass pole
Floor Fabric Materials
Oxford, PU coated
Capacity
Fits 2 kids + Parents.
Included
1 x Tent Body
16 x Stakes
10x Guylines
1 x Stakes Pouch
1 x Carry Bag
Best Used For
Recreational use, at the beach, local park, concert event.
- NewZona Rides, Arizona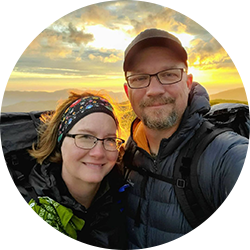 - C. Carlson, One of our valued customers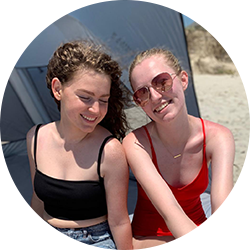 - Craig Leis, One of our valued customers