Coastview Ultra Beach Tent
Larger Windows, Great Airflow, Easy Setup, Zippered Front Porch
Photos from our community:
The Coastview Beach Shelter is the ideal tent for every beach lover. It not only blocks harmful sun rays but also reflects the heat so you no longer feel humid and hot while you relax. The opening mechanism is redesigned so you can spend more time enjoying the beach instead of setting up the tent. The zippered front can also be closed fully so you will have private space to change clothes, breastfeed, or even nap.
Beach Essential!
This thing is huge! I love it! Set it up in my living room when it arrived and my niece and nephew loves it! It easily fits my whole family in there (8 people). Took it to the beach and it was great as well. The only thing is the set up and tear down is not as easy as it seems. I have to pull REALLY hard for it to snap in place when setting up and I have to push REALLY hard for it to tear down. But I think it just might be the fact that I'm 5 feet and it's a bit over where my arms are at. I'm sure it would not be as hard for other people.
Nice size for the beach
This shelter is relatively easy to set up and take down. The only negative is that the carry bag is extremely tight.
So easy to put together and break down! Love the big size.
Definitely love that it takes about 3 sec to put it together and break it down. Instructions are easy to understand and once you read it the first time, you know how to do it every time. We like the wind flow with these windows which seems to be bigger than any other when I was researching around. This company seemed to have thought of everything... Comes with plenty of extra pegs if you lose some and the weighted sand bags on the exterior have an easy pour velcro to empty them fast. Fabric is thin but it's perfect for being lightweight to not fly away and still does the job perfectly to provide shade. This makes beach days so much more enjoyable by having a shady home base. Recommend!
BIG not to big, easy set-up, should work great!
First impressions, just arrived today and setup was a breeze! Pull 2 cords and tie them in a bow! Was apprehensive if it would be big enough after reading other reviews but I fit 3 chairs in comfortably (1 BIG, 1 regular and a beach chair) and a cooler. Good height as well, I'm 6'4" and can comfortably sit in the large chair and not be doubled over. I did order the side canopy extension and after setting it up does look like it will be a BIG help keeping the direct sun from hitting, and is attachable to either side. Loving the large floor that extends beyond the canopy, should make laying out on a beach blanket a sand free transition! Pretty cool the floor also doubles as a tent wall for changing or riding out bad weather. There's mesh pockets easily accessible around the top for your sunscreen, lip balm, and phones. Windows roll up easy and should make for good ventelation. Large velcro sand pockets on the outside to help weigh it down and keep from blowing away. As well as lots of rope, tie down points and stakes on windier beaches. Overall easy to set up, looks good, and should work to shade us from over exposure to the sun.Only dislike on setting up the zipper did get stuck fist time zipping up, and can for see this being a problem area possibly. Beefier zippers, and a more re-enforced floor may improve the overall design, but would also add to the cost and weight of the tent.
Easy to follow instructions for a quick setup and tear down.
Easy setup and tear down. Attractive and well engineered. Good job on this product!
Perfect for the beach
This tent was perfect for the beach, and so easy to set up. We were trying to figure out how to set it up, and someone came up and pulled the rope, and it was up :). The carry bag is awesome, you do not need to fold perfectly to get in the bag.
Good product! Fast delivery! In the beach works well! I will recommend for my friends ??
Good product! Fast delivery! In the beach works well!I will recommend for my friends ??
Great size for a family with very young children
Great tent! Fits a family of 5 (3 small children). We live in FL so it's pretty hot even with all the window flaps open. Good alternative to dragging our tailgate tent along for every trip like we normally do. We're also used it in the park for a picnic ????.
Replacement for instant canopy
Updated may 25th 2021Well the tent broke I wrote to the company and they offered to send me two more tents from amazon(not new ones but ones that were returned from customers) one of those the poles were broken and other tent had a big rip in the material. I wrote again and they sent me new tent material that I could assemble my self. And they promised to send me the video and said it was very easy. They never did and life got busy and winter hit so i forgot about the tent until this spring I emailed them and they told me I had to go though their website I did that and still didn't get a response, so now our city dump will be the new owners of two broken tents and new tent material.Don't buy they don't honor their warrantyWe brought this as a replacement for our canopy that broke on vacation. This is very lightweight compared to the canopy which weighed close to 30 lbs. the setup and break down Of this tent takes awhile to get use too If your just winging it. I highly recommend that you try it out at home a few times Before hand and o ce you get the hang of it it's a piece of cake.The materials seem to be well made and don't see any problems with craftsmanship yet, but they do offer a year warranty if anything should go wrong.If you concerned against privacy since the flaps are on outside you can always use some double sided tape and lightweight fabric on the insideI hope this product lasts as long as my canopy did. Since I burn very easy for being fair skinned
Basics
| | |
| --- | --- |
| UPF Rating | 50+ |
| Width | 103" / 262cm |
| Peak Height | 53" / 135 cm |
| Windows | 3 Mesh Windows |
| Pack Size | 36" x 7" x 7" |
| Pack Weight | 8 lbs / 3.6 kg |
| Guylines | 10 |
| Pegs | 16 |
| Front Closure | Yes |
Materials Used
Fabric Materials
185T Polyester, PU coated, double silver coating
Pole Materials
Fiberglass pole
Floor Fabric Materials
Oxford, PU coated
Capacity
Fits 4 Adults
Included
1 x Tent Body
16 x Stakes
10 x Guylines
1 x Stakes Pouch
1 x Carry Bag
Best Used For
Recreational use, at the beach, local park, concert event.
- NewZona Rides, Arizona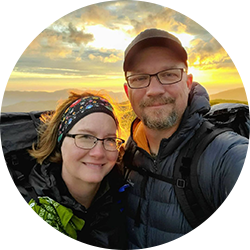 - C. Carlson, One of our valued customers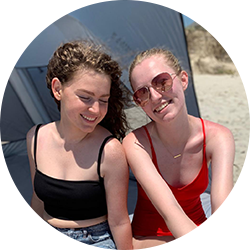 - Craig Leis, One of our valued customers